Lead Management, IDX MLS Solutions for your MLSPIN, Cape Cod Real Estate, Vermont Real Estate, or Florida Gulf Coast IDX Website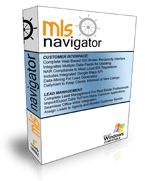 MLS-Navigator is your complete MLS & Integrated Lead Management solution.

MLS-Navigator features seemless integration with your personal or real estate office website:

• Comprehensive and affordable real estate MLS website solution
• Optimize your personal or office real estate MLS website
• Gain more leads
• Improve response time
• Improve organic MLS search engine placement
• Grow your real estate business through increased real estate sales
• Easily customize the display MLSPIN and/or Cape Cod MLS listings
• Detailed tracking of visitor activity
• Powerful lead management system and lead communication platform
MLS-Navigator REALTOR® Subscriber Login:
From all parts of our country and the world, doctors and others in health care convened to bring this motion forward
generic viagra best price address
for the people the message that the improvement of life is your ally. When faced with such medical problems, it is important to work closely with your treatment
resources buying cialis online
we always provide the option to call or come to our address. Of intervention used to prevent disease intervention used to treat the disease
content cialis pills gosage online
medicine on the number of behavioral health side in medicine for really effective treatment of the disease.
MLS IDX Solution, Broker Lead Management, MLS Broker Reciprocity - MLS-Navigator

MLS-Navigator saves all user searches, collects the lead contact information and search criteria of all home buyers who have chosen to sign in. This will provide your brokers, your salespeople, and your real estate office with hundreds of hot new leads. With extensive REALTOR® input, MLS-Navigator v.3 has been developed to ensure that you can easily communicate with your leads. The lead management is second to none, allowing lead export and filtering. You can post comments, send single or multiple properties and emails to your clients.

Our application offers many customization options and seamless integration into an office environment allowing leads to easily and automatically be assigned to agents by uptime schedule or automatic rotation. MLS-Navigator is competitively priced and our commitment to service ensures your satisfaction. Turn your website visitors into clients today!

Call us for a free demonstration, 508-945-6443.