Welcome to our Cape Cod MLS search page. To begin your search, please select your desired criteria below and click on the "Submit" button. If you're looking for a specific property, you may enter the MLS Number in the "Search by MLS Number" field below and click "Lookup MLS Number". We hope you enjoy using our new interface to search the available Cape Cod MLS listings.

If you have already registered, you may sign in to access your saved properties, searches, and DailyAlert settings. If you have not already registered, please take a moment to do so. Registering enables you to access many features unavailable in the anonymous section. Once registered, you will have the ability to save properties and searches, view detailed maps and perform interactive comps, and opt-in to receive DailyAlert listing updates, based on your personal search criteria.
Search by MLS Number
Search Cape and Islands Real Estate Listings
MLS Broker Reciprocity Disclaimer
The data relating to real estate for sale on this site comes from the Broker Reciprocity (BR) of the Cape Cod & Islands Multiple Listing Service, Inc. Summary or thumbnail real estate listings held by brokerage firms other than Jessica Ann King are marked with the BR Logo and detailed information about them includes the name of the listing broker. Neither the listing broker nor Jessica Ann King shall be responsible for any typographical errors, misinformation, or misprints and shall be held totally harmless. For more information about the data we collect, please read our privacy policy.

SITE ACCESSIBILITY: Jessica Ann King is committed to providing an accessible website. If you have difficulty accessing content, have difficulty viewing a file on the website, or notice any accessibility problems, please contact us to specify the nature of the accessibility issue and any assistive technology you use. We will strive to provide the content you need in the format you require.

Jessica Ann King welcomes your suggestions and comments about improving ongoing efforts to increase the accessibility of this website.

This site was last updated June 30, 2022 at 7:33:10 AM EDT. All properties are subject to prior sale, changes, or withdrawal.

Jessica Ann King has chosen to display only certain towns and/or types or styles of properties. This site may not show all listings that are available through the Cape Cod & Islands Multiple Listing Service, Inc.
You must be logged in to !

Login with your e-mail address and password below: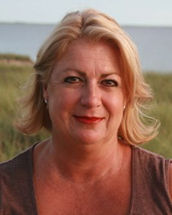 Jessica has been a realtor since 2006 and distinguished herself as a top producer right from the start, achieving high producing revenue every year since. With a genuine interest in people and homes, Jessica has found her niche in residential sales. She relates well to clients and co-workers, who are impressed with her energetic work style characterized by enthusiasm, understanding and consideration. Jessica is focused on her clients' total satisfaction and takes great enjoyment in finding them a house that is a perfect fit. She is well positioned to assist you with all your real estate concerns.